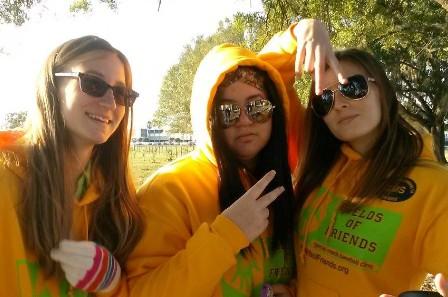 Janell Linfernal-4 year volunteer
May 19, 2014
Being a part of this event has been such an amazing experience for me. I'm able to help children to do things that they normally wouldn't be able to do on their own. The kids that come to the events inspire me to be a better person and live every day to the fullest. I've volunteered two years in a row and I plan on volunteering for the next one and making it our biggest and most successful event yet. It's a great experience for everyone involved as well as life-changing. Fields of Friends is an amazing organization that helps children in need do something that every other kid gets to do. Being a part of it has really been special for me and I enjoy every minute of it.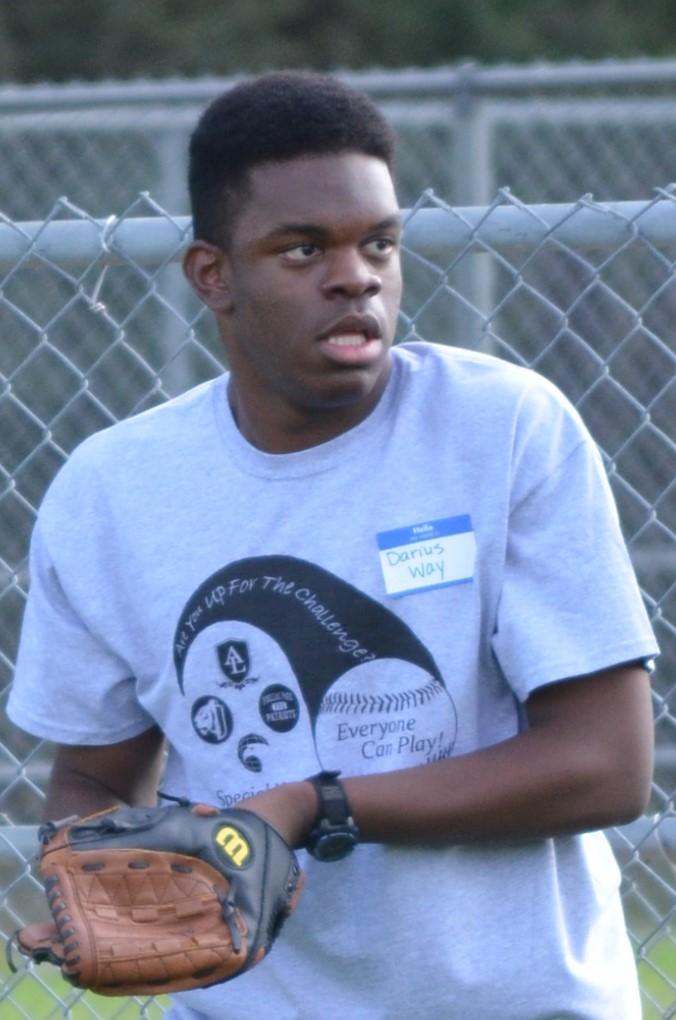 Karen Way-Special needs parent
April 13, 2014
The Everyone Can Play organization is very AWESOME. My son has participated for two years. He was so happy being on the field with the coaches and helpers. Everyone made him feel very comfortable and welcome. I was very impressed with everything from beginning to end. They really spent time helping all of the players to learn and enhance skills they will need to be more successful. I really feel that a lot of the time and energy is spent to make sure every child is happy, no one is left out. This is a very unique organization and I am so grateful my son is a part of it. I was also impressed with the support from the community and the Ray's Organization. Thanks, Mr. Foley for donating your jersey. My son won it in the first year and he treasures it with much pride. Keep up the good work so all kids can play and not just be spectators.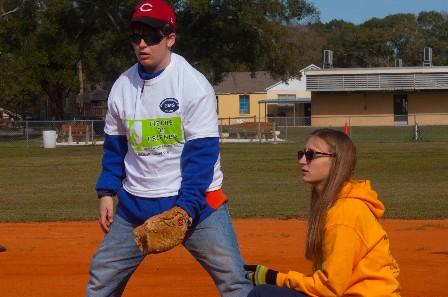 Alicen Torres-5 year volunteer
May 18, 2014
I feel like it's such an honor to be able to spend time with these kids and be able to teach them to play baseball. I love the fact that I get to come back each year and see them again and it's even better when they remember who I am. It just warms my heart when I am able to do something so great with my time and enjoy it this much. I'm so happy to be on the Board of Directors for this great organization as their student liaison and I am very proud of how far it has come.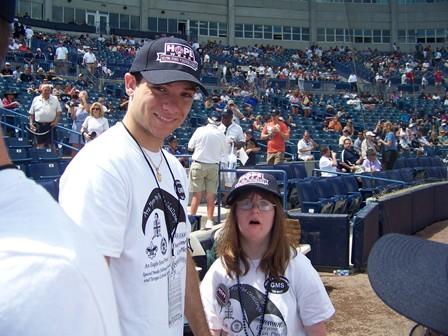 Cameron Carlyon-volunteer
January 2012
I am 15 years of age. I attend Tampa Catholic high school. I am on the baseball team and I am a Life Scout in the Boy Scouts. Being a part of Everyone Can Play is quite an honor and I am happy to help children with special needs. It has helped me open up my heart and my mind to new troubles that are occurring every day.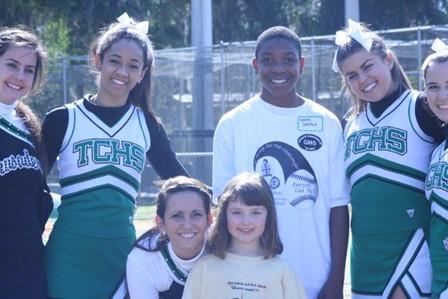 Sue Johnson-Coach TC Crusaderette Dance and Twirl Teams
January 19, 2011
First of all-let me congratulate you on SUCH a great event! The Crusaderettes and the Cheerleaders had a great time! I have heard through the grapevine the Principal Reidy has received many calls saying what a wonderful thing this was! I hope you get lots of press. This is the type of thing that the school needs to get behind and make an annual event. So many of the teams and clubs could be called upon.
The Cheerleaders and Crusaderettes are very appreciative of the lovely wall vases. Many of them told me they are going to thank you personally. This is something you did not have to do, they did not expect but appreciate.
Thanks & can't wait to hear you earned your Eagle Scout Award
Bobby, Kellie, Hunter & Brock Morris-Volunteers
January 18, 2011
We were honored to be a part of your event! We are proud of your contributions to the community and Being a GREAT role model for ALL people, young and old! What you put together Saturday was amazing and please know there are people out there that support and appreciate your cause. You are a fine young man, keep up the good work. Let us know if you need help with any other functions, both of our children were really inspired by what you put together and would like to participate in future events!
Jeanette LaRussa Fenton-Board Chair Tampa Catholic High School Consultative board
February 10, 2011
On behalf of the Tampa Catholic High School Consultative Board, I congratulate you for organizing and conducting "Everyone Can Play". You have demonstrated the leadership skills that our school hopes to instill in all students. Furthermore, you lived the charisma of Blessed Edmund Rice by reaching out to those in need.
Your baseball camp not only made a positive impact on the lives of the children that attended, but perhaps a larger impact on the lives of your classmates whom you engaged in this endeavor. I commend you for this.
It is my prayer that you will continue to stay true to the lessons you have learned through this experience and continue them throughout your life. I am confident that you will.